Robb McCormick is an award-winning photographer specializing in weddings, corporate portraiture, and sports photography. He has worked with high-profile brands like GQ Magazine, Panera, and the Columbus Blue Jackets, and has also been recognized for outstanding wedding photography by TheKnot, Wedding Wire, and MyWeddings.
Robb was unsatisfied with his previous logo because he felt it did not accurately represent his brand or the quality of his work. I designed a new brand identity for Robb inspired by Art Deco design motifs. The new visual language suggests ideas of romance and luxury – traits Robb associates with his business.

The final mark contains an abstracted infinity symbol embraced by a set of diamonds at the midpoint. The infinity shape is derived from two larger diamonds, and represents the marrying couple and their promise of "forever." The smaller supporting diamonds express the symbolic union of the couple's families.

To help Robb make a great first impression with potential new clients, I designed new business cards with a gold foil imprint on a deep black background.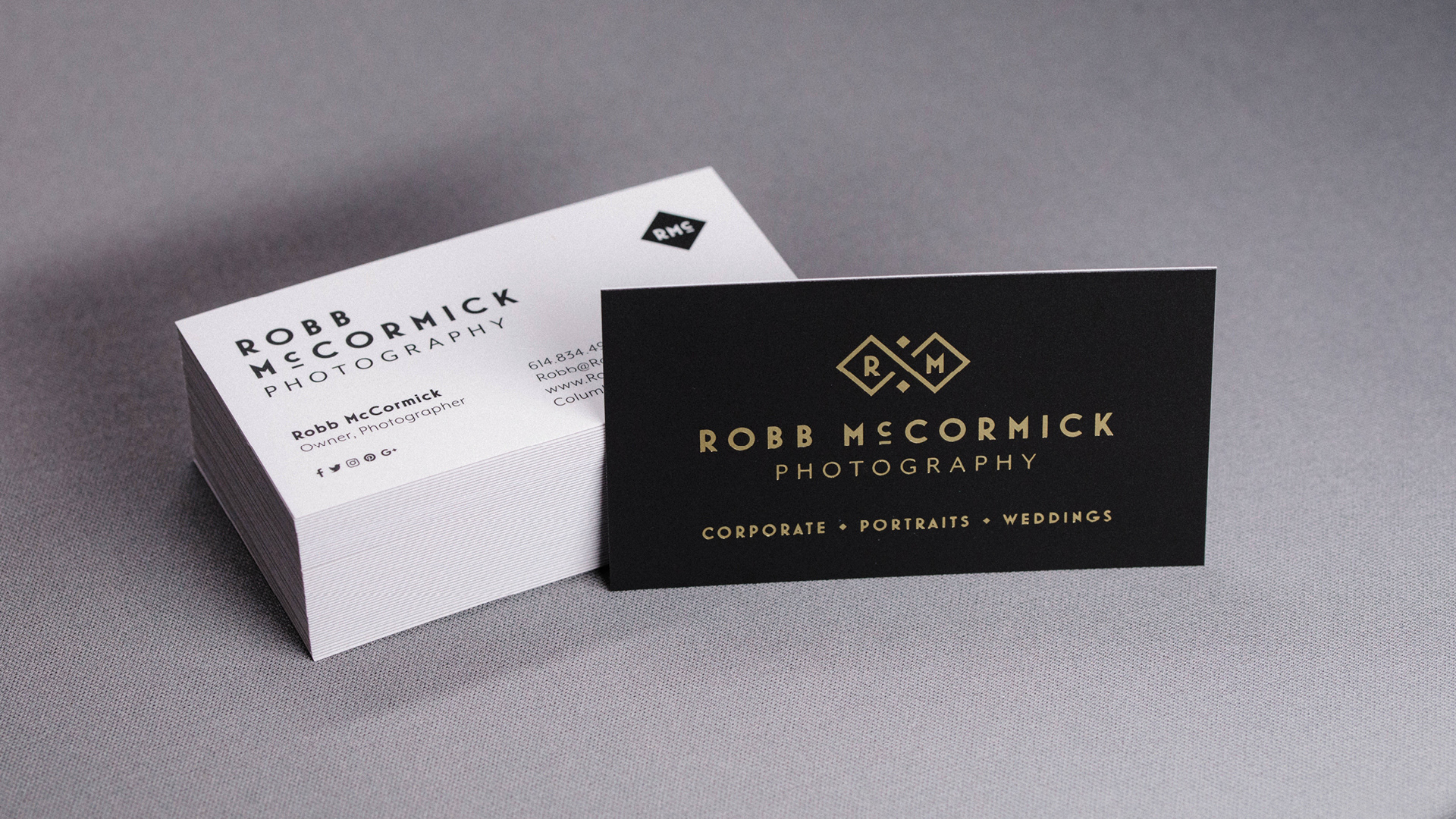 Robb asked for a package of logo files to use on his website, social media channels, and other communications tools. I created this identity guide to help him find the correct logo file for every situation.

In addition to the primary logos, I also designed a set of secondary brand marks for Robb to use in situations where a smaller identifier is needed. These are especially useful for watermarking photos and for branding his social media channels.